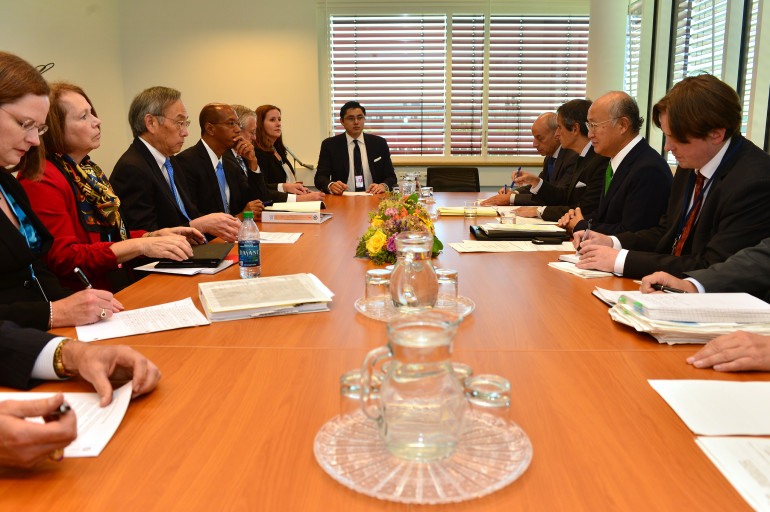 Across corporate America each day, we engage in 25 million meetings—and at least half that time is wasted.
Those statistics, compiled by The Ayers Group, are shocking. Much has been written about abolishing meetings. But for many of us, this would be impossible.
The most effective methods for taking back meetings that I've read, though, were penned by former Secretary of Defense Donald Rumsfeld.
In a recent Wall Street Journal article, Rumsfeld laid out eight succinct rules for managing meetings.
"Not every meeting has to be a source of dread," Rumsfeld writes. "If you think about it, a meeting's function is to pool an organization's collective wisdom and knowledge in one room, making it easier for a manager to learn what his team knows that he doesn't, and to provide guidance to all of those involved in one place at one time. Well-managed meetings can be valuable—indeed, indispensable."
Here are three of the rules:
1. Limit the meetings to principal actors.
To get the most out of your meetings, it's key to include those who have decision making power within an organization or organizations. Rumsfeld writes that where once Oval Office meetings included only a notetaker, now they include dozens of aides.
2. Start and end meetings on time.
By heeding the clock, you can add minutes—even hours—of extra productivity to your schedule. "Consider how much time is wasted by starting a meeting 15 minutes late," Rumsfeld writes. "If 20 people are in attendance, that means that cumulatively you will have wasted five hours of time that could have been spent on something productive."
3. Summarize the important points, determine next actions, and assign them.
This might just be the most important of all of Rumsfeld's meeting rules. Without proper and organized follow-up, the value of a meeting is limited.
Writes Rumsfeld: "I've found it can also be helpful to offer a last opportunity for anyone in the room to speak up by my asking, 'Is there anything else?' or 'What have we missed?' There often is something important that someone was thinking of saying and never found the opportunity for."