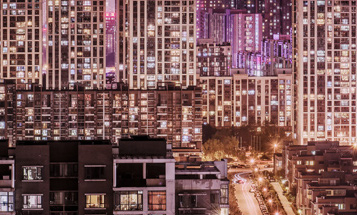 China leads the world in population, and probably in sheer numbers of entrepreneurs as well, but does it lead the world in innovative dreams? Dreams power innovation, and innovation is key to all of our futures, but who's dreaming on China's behalf?  Lately, we've heard a lot about President Xi Jinping's "China Dream," which, in short form, according to China Daily, is "to build a moderately prosperous society and realize national rejuvenation."  But this is a sweeping nation-building dream, not the sort of dream that we would expect most Chinese entrepreneurs to be dreaming about.  So, where are those innovation dreams coming from, and what are they like?
We live in a time when many of the great entrepreneurs are associated with dramatic dreams. Google's Larry Page and Eric Schmidt are investors in Planetary Resources, devoted to Asteroid mining. Richard Branson, who is also a Planetary Resources investor, is already selling tickets for space-travel on Virgin Galactic's commercial spacecraft, and he's competing with the dreams of Amazon's Jeff Bezos' Blue Origin, and Elon Musk's SpaceX. Musk, who is also seeking to disrupt the conventional automobile industry with his dreams for the Tesla electric vehicle, has had his companies (and their associated dreams) characterized by entrepreneur Peter Theil, with whom he co-founded PayPal, as:  "… executing against a vision measured not in years but in decades." The same could well be said of Bill Gates, who has left mere connectivity behind in his quest to eradicate major human diseases.  What all of these entrepreneurs have in common is that they are dreaming big — much bigger than the rest of us. So what about China?
Can you, in fact, name ten Chinese entrepreneurs who you think dream dreams big enough to be likely to build the future?  Can you name five? Jack Ma, founder of Alibaba, the world's largest online B2B global trading marketplace, is probably the most obvious choice. He has spoken repeatedly about his dreams, going so far at one point to advise: "Don't let your colleague work for you, but work for their dreams!" In Ma's case, this dream is not only about establishing a successful and sustainable internet company, but about the type of company that can accomplish this:
The company [Alibaba] will remain a 'start-up' no matter how long it has been in existence. Whatever has been stable, I will disrupt that stability. The company needs to continue to innovate and grow. I want the employees to believe that we are a small company, no matter how big we get. I believe we can create a system and culture to perpetuate this culture of entrepreneurial and start-up spirit.
This is a big dream worthy of our attention, and Alibaba has won the world's admiration as an exciting and viable organization. Haier's Zhang Ruimin has also weighed-in with a big dream regarding talent, when he remarked, while visiting IMD, that:
My dream is that all Haier employees go to work cheerfully every day. This happiness is due to the fact that Haier [has] created a platform for everyone to fully exploit their potential and realize their value, rather than taking orders passively or bearing huge stress. To quote Peter Drucker, "The purpose of an organization is to make ordinary people do extraordinary things." I hope that thanks to the platform we have created, every Haier employee will be able to do extraordinary things.
Robin Li, founder of China's largest search-engine, Baidu, is a talented software engineer who returned to China from the U.S. in 1999 with the dream of: "changing people's lives with science and technology" — and then he delivered this in a big way, becoming probably the richest person in China, and the only Chinese member of Forbes' "top 12 most powerful entrepreneurs for 2013".  
And, then, there are Tencent founder Ma Huateng, and Huawei's Ren Zhengfei, both of whom have transformed the underlying logic of their industries; Ren with Huawei's amazing growth as a global telecom infrastructure provider, and Ma with Tencent's QQ messaging and WeChat.  Maybe, even, another Chinese big-dreamer would be Huang Nubo, founder and chairman of Beijing Zhongkun Investment Group, who is both a philanthropist (at Beijing University) and an entrepreneur who tried to buy 300 square kilometers of land in Northwestern Iceland as a site for Chinese tourism and leisure. All of these individuals have dreamt bigger than the norm, and they are all also notable for "begin[ing] with consumers and their needs, and [coming] up with innovative products and services to accommodate them, amassing wealth in the process." This is quite a bit different from the all-too familiar earlier stereotypes of Chinese entrepreneurs succeeding merely on the basis of lower costs, and cheaper labor — surely, it's evidence that China does indeed have entrepreneurial dreams and dreamers!
Yet, all of these Chinese big dreamers are also at the top of their organizations and have the power to move their dreams as well as author them.  In fact, at this point in time, it's still hard to drill deeper into most Chinese organizations to identify who the dreamers really are — those whose dreams can carry an organization forward, especially for expatriate managers who are limited by culture and language in their ability to truly assess the potential of their talent.
For those operating in China, this is, indeed, a quandary. You look around at the resources that characterize China's wealth, and see human talent that has to be among the most promising on the planet.  It's a big country, filled with smart, ambitious people, but who are the ones who are dreaming big enough?
One lesson on how to address this question comes, ironically, from an old-economy company. What white-goods producer Haier has chosen to do is to offer every employee (and there are 80,000 of them) the opportunity to effectively become the CEO of a real operating company, provided that their dreams have real merit. Searching for new ideas at Haier involves a competitive screening of business model proposals, open to all, out of which projects and project leaders are chosen.
Project proposals that are selected become the basis for self-organizing, autonomous business units, led by the proposal author, and responsible for not only their own staffing, but also for the design, manufacturing and marketing of the resulting product. They literally are small companies who must face all of the same business decisions that we typically associate with larger companies. What's different, in Haier's case, is that the opportunity is offered to all, and selection is based on the quality of the proposal. As they say at Haier: "Haier doesn't offer you a job, it offers you an opportunity."  As an illustration of this, in one example that we studied (for three-door refrigerators), the leader of this business — who was chosen in a business model competition — was in his early 40s, at most, and yet was running a $1.5 billion business after two years.  It's something that could never have happened in most other large, complex organizations.
Haier is unusual in that the leaders of the vast majority of Chinese organizations are not trying such exciting approaches to unleash the entrepreneurial talent residing in their organizations.  But, neither are the majority of their foreign counterparts.  For a long while, China's dreamers have existed almost exclusively within the government and the Chinese Communist Party: Deng Xiaoping and Zhu Rongji were among the most ardent of these dreamers, and their dreams changed the world. At some point in the future, however, as it moves more assuredly onto the global stage, China will need both a new generation of dreamers and new dreams, especially in business. Entrepreneurial leadership in China will increasingly be measured by the ability to involve more individuals, from a greater range of experiences, and with a richer facility for dreaming big dreams, into the decision-making process. The promise of large complex organizations should be to get more value out of the talent assembled, rather than less.  This will require big changes in both the leaders and those who follow them. Haier's choice to organize around great business proposals, no matter where they come from, is indeed a bold choice, and one which really does place its bets on the ability of Chinese entrepreneurial thinkers to dream big.