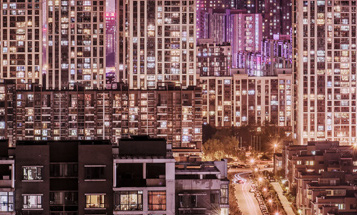 China has recently made major decisions about its economic future. On November 15, 2013, China announced dramatic new social and economic policies contemplating much greater reliance on market forces than it has in the past and inviting private-sector participation and foreign competition in industries long previously controlled by the central government.  It also relaxed its one-child policy, opening the country and its people to vast new opportunities and inspiring new hopes and dreams.
Xi Jinping and other leaders have made it clear that China is willing to accept a slower growth pace if this will allow for a more sustainable, consumer-driven expansion of its economy. Some prognosticators are quick to conclude that China's economy will soon significantly slow down, especially because China's economy has sputtered following prior instances when the nation's leaders have effected such fundamental economic reforms (such as in 1978 and 1993).
But we at The Boston Consulting Group believe that the current dip in China's growth will not endure and that, under Xi's leadership, China's economy is destined to continue growing at a rapid clip. In fact, we are confident last week's reforms will contribute mightily to China's growth between now and 2020.  We stand by our base case forecast that China will deliver $4 trillion in growth over the next decade and combine with India to deliver a $10 trillion prize — an economic powerhouse driven by booming middle class consumption and growing overall optimism.  No one can perfectly forecast the future … and in our book we describe scenarios where growth slows.  But we remain optimistic and positive about China's future.
Here are our top 10 expectations for China in 2014:
1. China's leadership will ignite the capital economy, funding an aggressive growth program with major infrastructure investments to support urban development, including huge allotments for housing, schools, roads, and more.
2.  The new one child plus policy will substantially raise the birth rate, contributing up to 2 million new children to the 2014 economy, a 15 percent one-year lift that will only further boost consumer morale and spirit.
3. The government both local and national will invest in more technology-driven sectors, including advanced agriculture, transportation, medicine and other sectors.  This initiative will be aimed squarely at improving China's productivity and manufacturing competitiveness.  There will be a national effort aimed at achieving quality, first-time yield and ensuring "productivity driven" global competitiveness.
4. China will continue efforts to build out C-9 (the top nine universities in China) in the form of more than $1 billion new investments in major campuses.  Funds will be committed to attract top faculty, build state-of-the-art facilities, and recruit the very best students. China will lock into a global war for intelligence, education, and skill.
5. The top 300 bureaucrats will rally behind Xi's reforms and these bold new programs, backing the central government while bringing these ambitions to their provincial governments and setting parallel growth goals at home.  Detailed plans for reform and accelerated growth will be set, and then promptly executed, in geographies across China.  We expect the tier three and four markets to rally again this year, growing faster than tier one and two cities.
6. China will also soon make further announcements regarding affordable housing and more accessible healthcare.  The country still needs 75 million more $75,000 housing units and it will begin breaking ground on them, in earnest, in 2014.  These investments, particularly in health care, will effectively become self-funded, allowing average Chinese consumers to consider saving less, and spending more.  It will drive longevity and years of productive employment.
7. Big anti-corruption programs will be accelerated.  We expect to see increased prosecutions, from approximately 140,000 per annum today to more than 200,000 in 2014. This aggressive push for integrity and accountability will set the country on a strong new course. Success will become much more about what you know rather than who you know.
8. Across the world, China will continue to flex its might with acquisitions and transactions. The one million Chinese in Africa will continue their efforts to lock up natural resources.
9. The Chinese military will demand and receive vastly expanded investments in the form of advanced aircraft and ships.
10. China watchers in the United States will continue to postulate China's declining growth rate in the face of evidence that it is stable at over 7%.  China will grow faster in 2014 than in 2013.
As China clears the way for freer markets and increased foreign participation, fortifies the infrastructure of its burgeoning cities, and creates the social conditions for middle class families to grow in size, confidence, and spending power, watch for continued growth in the world's second biggest economy in 2014 and beyond.