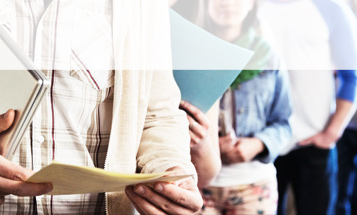 "The majority — 65 percent — of our new recruits are women," said the head of a foreign multinational I was working with in Japan last week. "We're just going for the best, and the women are better educated and more mature." Many foreign multinationals operating in Japan are beginning to understand that gender balancing historically male dominated workforces is proving an effective way to leverage both halves of the university educated talent pool – while shaking up traditional cultures with new, more 'performance-oriented' influences.
Still, how do you start to get older men to accept young female bosses in Japan? The HR Director explained how she focused on simply accelerating the already shifting ethos from tenure-based hierarchies to more performance and leadership-based priorities. Women served as leverage to make it happen, and then prove the benefits.
Foreign firms have recently figured out that proactive gender strategies offer a significant competitive edge. Especially as most smart, ambitious Japanese women would now rather work for a foreign company than be asked to serve tea in the seemingly-unchanging corporate cultures of Japanese firms.  And most smart, ambitious men would still prefer the high-status boost of a big local brand.
In fact, Japanese companies seem to drive women away, in contrast to many countries where the gender balance is slowly but surely improving. According to data tracked by the OECD, Japanese women are among the least equal of women in any developed country. The WEF ranks Japan's gender parity between Cambodia's and Nigeria's. But it's not just kids and care-giving keeping them out of the workforce. A recent survey said the ladies are pointing at unsupportive managers and work environments that offer only dead-end part-time jobs. That has resulted in Japan having the developed world's record (battling it out with South Korea) for the lowest number of women in management, around 10%.
A majority (68%) of Japanese women who identified themselves as career-minded or ambitious said they believed foreign companies are more woman-friendly than Japanese firms.
Too few Japanese companies are pushing for change, and even then usually at the behest of a foreign CEO. NISSAN is a good example, with Carlos Ghosn declaring he is "glad to be the poster boy of women's empowerment… It's not only about women but about men. I think there is a lot of wasted talent that the world cannot afford to waste." The company's hottest-selling car in Japan, the Nissan Note hatchback, is the result of a team led by a woman.
Even so, Nissan's goals are somewhat modest: they aim to increase their ratio of female managers from 7 to 10 percent by 2017. That puts them well ahead of countrymen and competitors Toyota and Honda, for whom only 1% of managers are female. But it puts them very much behind US automakers, whose managerial ranks are 33% female, despite having no subsidized childcare or guaranteed maternity leave as Japanese women do.
Now the government is getting in the game, and the gender issue has become a part of Abenomics, the Prime Minister's push to revitalize the Japanese economy. In a recent speech to Wall Street, he declared that  "If these women rise up, I believe Japan can achieve strong growth".
The Ministry of Economy, Trade and Industry is also recognizing the increasing power of women, reporting that "three out of every four big-ticket purchasing decisions are made by women alone or jointly with their husbands."
Abe's economic plan includes financial incentives for companies to promote women, expanded maternity leave, and increased day-care funding in an effort to get more women, especially mothers, back into the Japanese work force.
He's even working on social norms by pushing dads to deliver at home too. If Abe's plan works, Japan could add as many as 8 million workers to its slowly declining workforce.
But given the size of the challenge at hand, my bet is that Japan will be talking gender quotas in the coming decade. (Seem extreme? No one thought that Germany would get there either, and yet this is now a major negotiating point in Merkel's new government formation.)
Japan needs more women working and more babies (yes, these two are mutually reinforcing) to counter an aging workforce and a flaccid economy. Japan may be the only OECD nation where the number of pets (25 million) exceeds the number of children (18 million under the age of 15). Facing this type of talent shortage, employers can play a key role in getting more women into every office. Will foreign companies show them the way? Or simply hire the best women, and leave Japanese firms in their male dominated status quo?