CFOs at the best companies across the globe have a secret weapon that allows them to reduce risk, trim expenditures, deal with fewer invoices, manage fewer suppliers and fuel their growth.
Their secret: strategic sourcing, an iterative, institutional approach to supply-chain management.
Strategic sourcing has several key objectives, according to GE Capital, including:
Establishing a framework to improve the quality, service and technology of goods and services your organization consumes;
Developing the tools and capabilities that enhance visibility into those goods and services consumed; and
Developing standard agreements and templates.
Over time, the benefits of these practices compound, leaving an organization in a competitive posture to grow, expand and innovate. "As strategic sourcing programs mature, the benefits extend beyond cost savings to breakthrough innovations and productivity improvements that drive revenue growth," according to GE.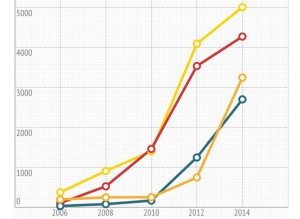 That's why at companies such as Apple, Ernst & Young and others on the Fortune 500 and 100 list, strategic sourcing isn't an option, but a proven way to grow the company and protect competitiveness. At Apple, CEO Tim Cook's background in supply-chain operations has helped the company amass record cash reserves. Interestingly, a 2011 study of Fortune 100 companies by Trading Partners found that the companies with the highest EBITDAs typically had high-ranking personnel with procurement or supply-chain backgrounds.
Another commonality of high performers is that they have 78 percent fewer suppliers than their peers according to the Hackett Group. Apple's supply chain model spans a mere 156 suppliers across the globe and at Ernst & Young, supplier rationalization efforts alone saved the company $160 million—money that can be reinvested into innovation. Virtually all of our projects at Vantage include this component.
As a CFO of company that doesn't have Fortune 500 resources, how can you access Fortune 500 strategic sourcing know-how? Despite being a mid-market company, you can harness the power of strategic sourcing, and Vantage is the partner to help. Find out how to use strategic sourcing like Apple does.
Download a Case Study
Contact us to learn more