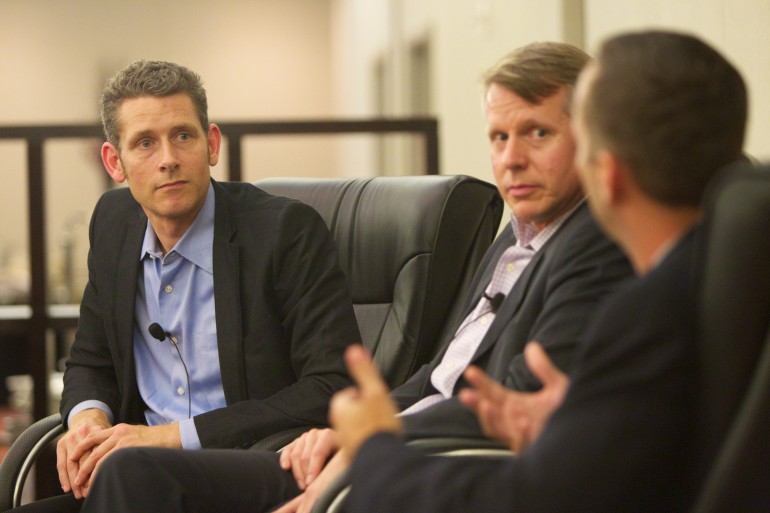 As a CFO, your job stability and effectiveness are directly linked to the quality of the relationship you have with your CEO.
But when a new CEO comes in to lead your organization, how do you begin to build that relationship from the ground up? Eighty-percent of the time, when a new CEO takes the reigns, he or she brings in their own preferred slate of c-suite talent, potentially leaving you out in the cold.
That means that not only do you need face time with the new leader at the helm, but also that you need to make the most of it. Recently, Deloitte surveyed CFOs for tips on communicating with their CEO counterparts. The results centered on building trust and communication (you can check out that list here). Here's our guide for positioning yourself as an asset and teammate to your organization's new leader.
Discover their strategic goals.
Before you can make your case for the value you can provide a new CEO, it's important to get your new leader to talk about his or her vision for the company. Do they want to grow the company for a sale? Do they want to revamp the company's product or service offerings? Or do they plan to put the company in maintenance mode?
Be sure to ask your CEO about how those goals fit within the company's overall strategic vision. Also, try to establish a timeline for when the CEO wants to achieve results.
Explain how your skills support those goals.
Before you first meet with your new CEO, sketch out a few talking points on your accomplishments and abilities, formulating a basic elevator pitch for how you might help him or her transition into their new responsibilities. As you hear your CEO voice his or her goals, make notes and begin to frame how your past accomplishments and abilities can help your new leader accomplish his or her goals.
Position yourself not only as a cost-cutter, but as a growth-inducer.
Many CFOs are, by nature, conservative cost-cutters. So it's no surprise that touting your total- dollars-saved figure is an essential talking point in the meeting. But the savviest CFOs will take the conversation a step further, explaining how their efforts can ultimately aid the CEO's vision for growth.
Spend management is the stated goal for 70 percent of CEOs. But by focusing on spend management and procurement, and how that could free up cash for their new strategic initiatives, you'll improve your chances of sticking around past the new CEO's first 100 days.
Once you've gained your CEO's ear, it's helpful to have a team of trusted, experienced advisors informing your next move. It's time to implement. Vantage can help. Let's talk.